Cadence Modular Cardboard Shelving
Show us a designer wouldn't be psyched to develop shelving made from cardboard, and we will show you a boring wiener-kid.
This modular system uses interlocking cubes made from identical L-shaped sections. Held together firmly with wooden dowels, the cubes can be stacked and connected to create shelving of almost any size.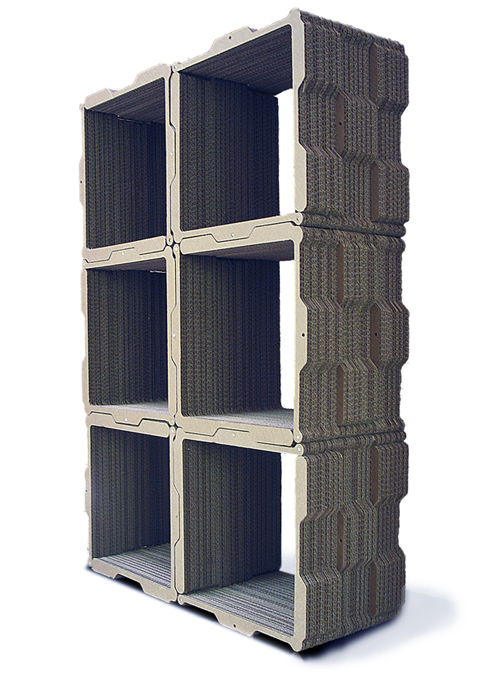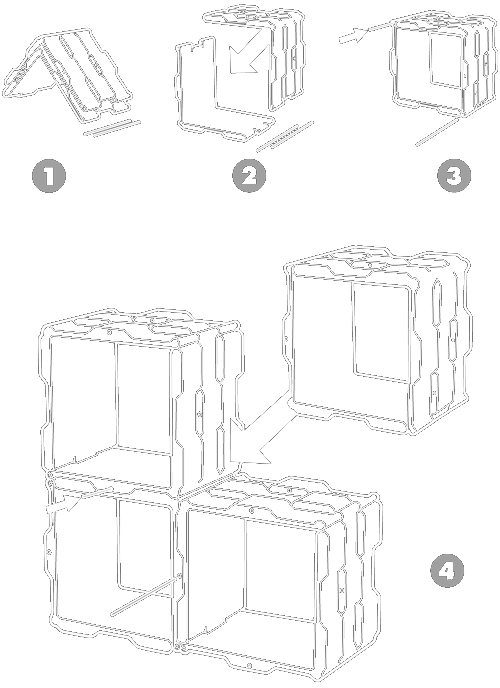 For related projects, also see the Davis Chairs