Davis Dining Chairs
With a nod to Frank Gehry's Easy Edges furniture, these dining chairs elegantly highlight both the strength and beauty of corrugated cardboard.
Made from recycled cardboard, the chairs come in two styles: the cubic Davis Bold and the jaunty Davis Italic. In both designs, the seat and back are cantilevered off of the front leg, boldly relying on the cardboard's natural strength for structure.
The chairs have been featured in numerous publications including Architectural Record and the French edition of Playboy.
Davis Italic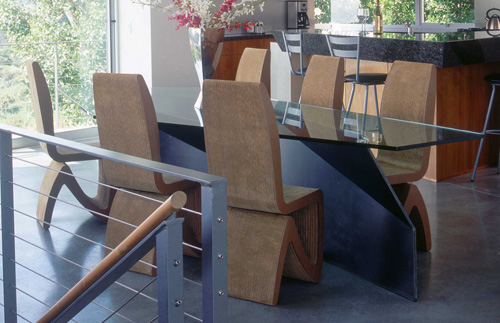 Davis Bold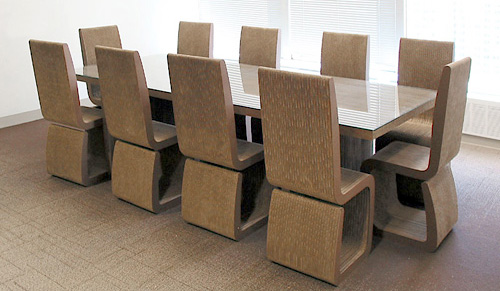 For other home furnishings, see the Cable Table, the AeroLamp, and the Cadence Cardboard Shelving System.